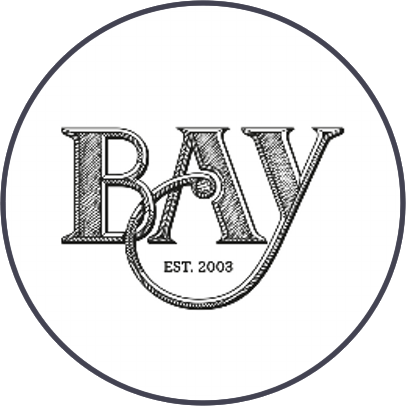 Bay Rewards Club
Terms and Conditions
EARNING POINTS It's easy to earn points with Bay Rewards Club. For every euro you spend you'll earn 5 point(s). It's that simple. Additionally, as a valued member in our exclusive program, you will receive gifts, offers and discounts throughout the year. Personalized recognition, excellent service and exceptional quality are only a few of the benefits you will receive. Your satisfaction is our top priority.
Bay Rewards Club offers and rewards may not be combined with other offers and discounts, unless otherwise stated at the time of redemption.
Your membership and any associated offers are valid at participating locations only.
No purchase is necessary to join and participate in the Bay Rewards Club loyalty program. Program participation is not required as a condition of purchasing any goods or services.
To earn points, you must present your Bay Rewards Club membership number at the time of purchase.
By joining the Bay Rewards Club loyalty program, your conscent to allow Bay Fishbone, as well as all participating store locations, affiliates and partners, to capture and retain your contact and purchase information in order to provide you with a personalized marketing and communications experience.
You may optionally elect to receive marketing focused communications, via automated technology, including program related messages, offers and discounts as well as store related marketing messages, via e-mail and/or SMS text message delivery. SMS and e-mail consent is not a condition of program participation and is not required to receive program related offers and discounts. You may OPT-OUT from any SMS message at any time, by replying STOP to any SMS message, and you will no longer receive SMS messages. You may unsubscribe from any e-mail at any time, by clicking UNSUBSCRIBE, and you will no longer receive e-mail messages. When providing consent to recieve SMS texts and/or e-mail, your are consenting to receive those communications from all participating stores of the Bay Rewards Club loyalty program. Message and data rates may apply.
You may occasionally receive complimentary offer incentives. Incentive offers may be issued in recognition of various events, such as birthdays and holidays. You may be notified of offer eligibility using any of the communication channels for which you have provided opt-in consent.
Neither a receipt, text message nor e-mail is necessary for offer redemption. To redeem an offer or reward, however, you must request a specific offer or reward at the time of purchase. You may request an updated account status prior to redemption.
Points earned on a transaction may not be applied towards that transaction but may be applied towards any subsequent transaction.
Points redeemed during reward redemption are deducted from your account balance at time of redemption.
As per each store's discretion, redemption of offers and rewards may be limited to one per transaction. Check with each participating store for applicability at that store.
Minimum spend conditions may exist as a condition to redeem certain offers and rewards.
Offers and rewards may only be redeemed by the member for whom they are awarded to and are non-transferable.
Offers, rewards and associated point costs may vary by participating location.
Bay may at its sole discretion modify or substitute offers and rewards of comparable value without notice.
Bay reserves the right to discontinue this program at any time without notice. In the event this program is discontinued, at the stores discretion, outstanding points earned and incentive offers made may still be honored.
Bay reserves the rights to discontinue membership privileges and void your point balance if any unauthorized points are accrued or redeemed.
Certain states may have additional restrictions or exclusions.
All points have an expiry date of 2 years.
Rewards can be used between Monday - Thursday only and advanced reservations are required.
Additional restrictions of use may apply. Check with your store for details.